I. Q&A
1.1 Why does the focal length differ for each LP3?
Earlier LP3 units have a 115 mm focal length and newer LP3 units (delivered after November 2022) have a 130mm focal length. To determine which unit you have, please check your user manual, the laser lens, or how your unit appears in the APP.
Please note that focus is adjusted manually and the distance may vary by 1- 2 mm.
1.2 What will happen if I attempt to engrave with the incorrect focal length?
For optimal engraving, the LP3 requires to be properly focused. Therefore, the incorrect focal distance will affect the resulting quality.
II. Find the Right Focal Length for Your LP3
Step1: Show the Two Laser Focusing Dots
Connect the LaserPecker App to your LP3.
Open the Sidebar Menu in the upper right .
In Mode Settings, switch on Red Light Stay.
Place the material to be engraved (or the included black metal sheet) on the LP3's base.
Choose the image you want to engrave, click preview, and the two laser-focusing dots will appea in the image preview box.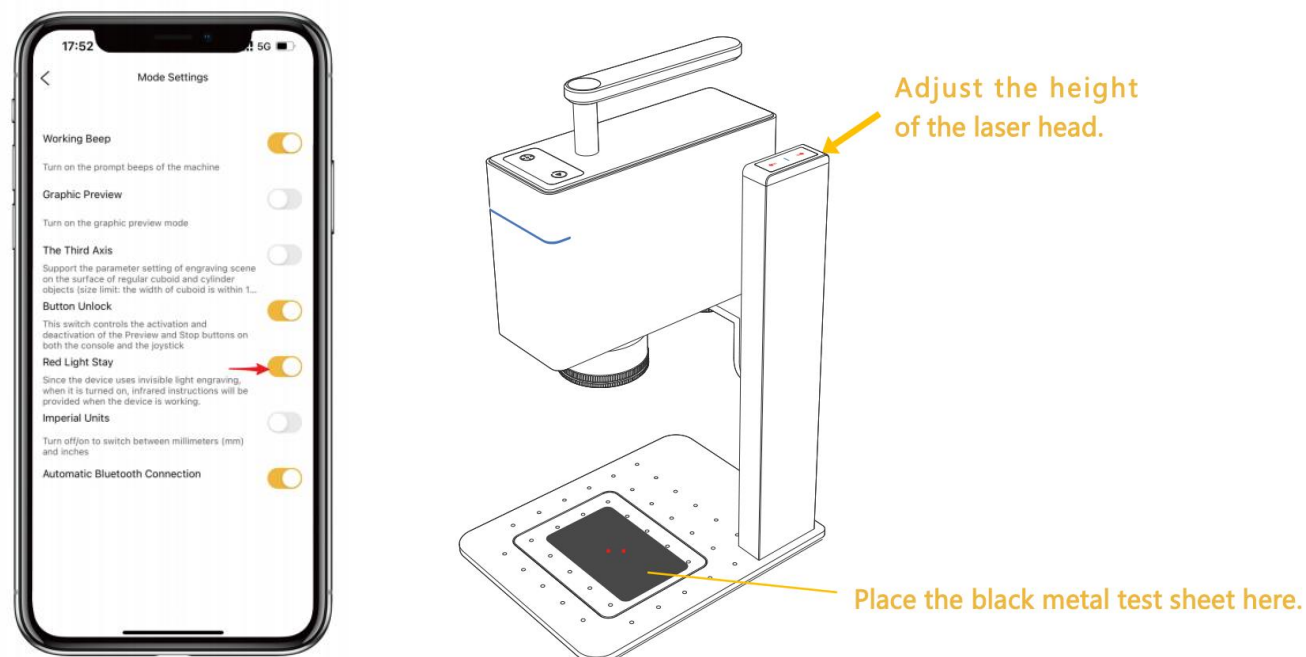 Step 2: Find the Right Focal Length
Raise or lower the height of the laser until the two dots partially or fully overlap each other to get the correct focal distance for your LP3. This can be done using either the APP (while in preview mode) or by pressing the up/down arrow buttons at the top of the unit's stand.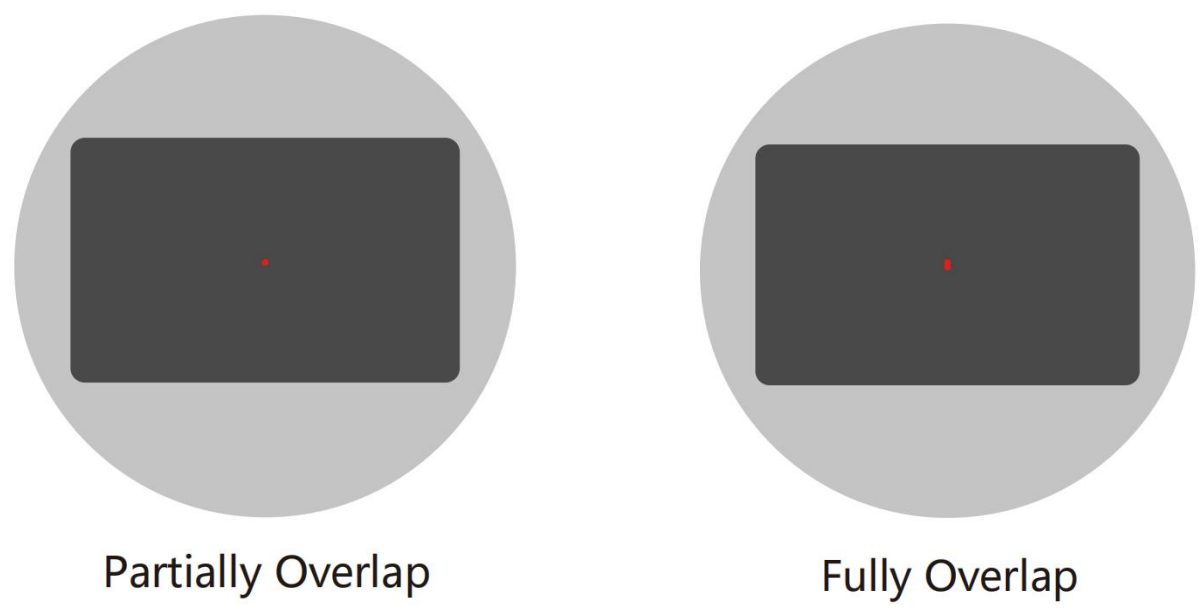 Alternative Method: If the two red laser dots do not overlap, follow these instructions.
1. While facing the LP3 from the front of the unit, adjust the two red laser dots so they are aligned vertically one over the other, and the laser will be correctly in focus.
* If it fails, please refer to the second method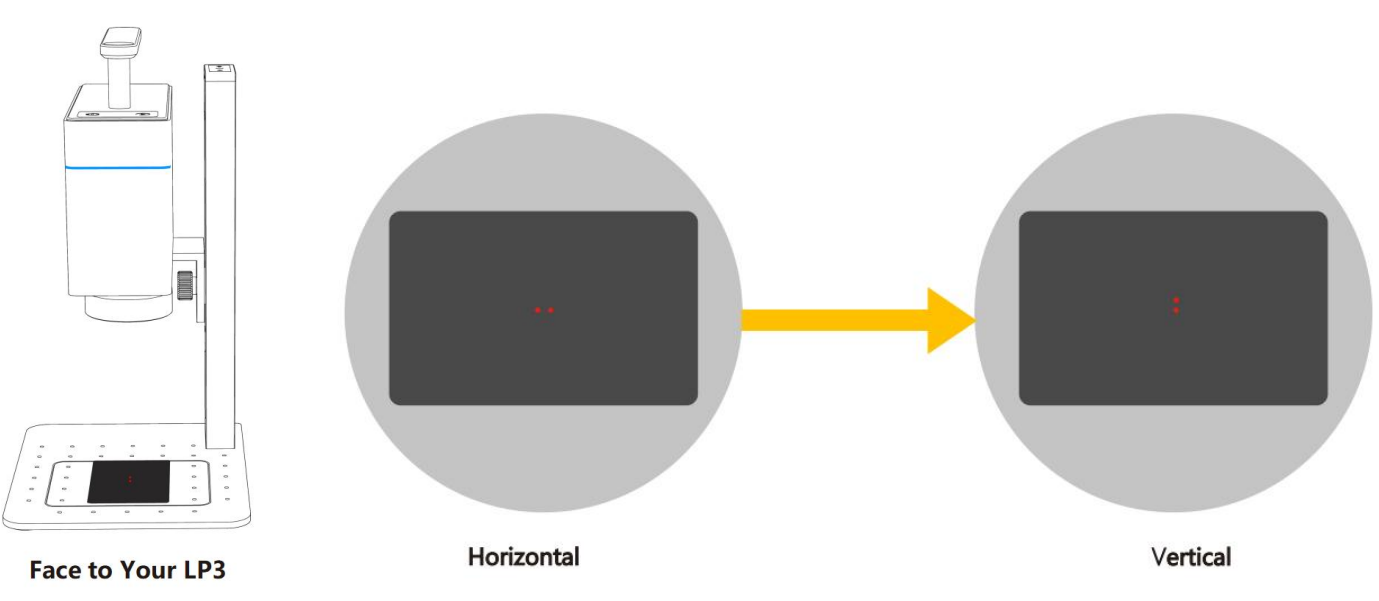 2. While engraving a pattern on the black metal sheet, repeatedly press the up/down button on the stand to adjust the unit's height and the dot of the engraving laser will turn white. The best local length for your individual LP3 is when the laser is at its whitest, when the volume of the engraving sounds the loudest, and when the engraving effects the best. Please click here for the video tutorial: http://bit.ly/3Y99JFF.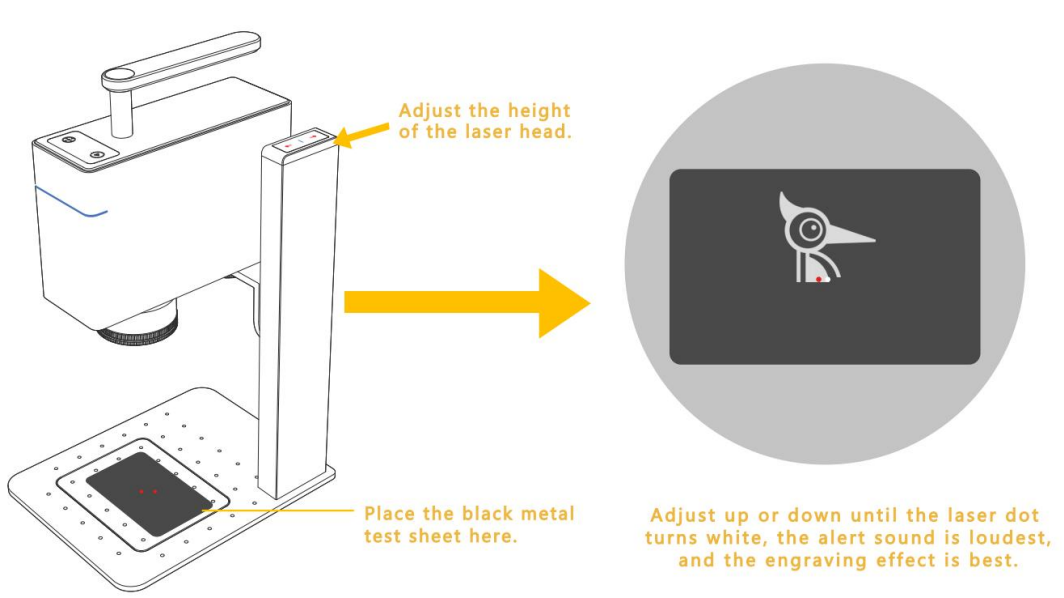 Stop engraving and check if the two holes under the LP3 head is filled or not:
If the holes are not filled, use the hexagonal wrench that is included with your LP3 to adjust the nuts until the two laser dots overlap. Now you can focus normally by raising and lowering the unit untill the dots overlap.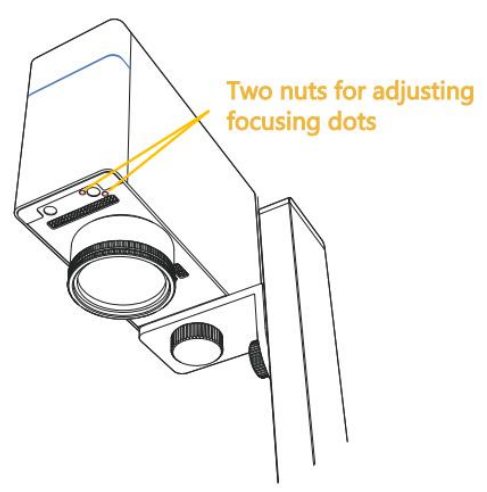 If the holes are filled, use a ruler to measure the height, and set the laser head to this height each time you engrave.